new years resolution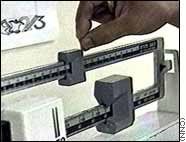 I think I'm gonna actually follow through with my usual "lose weight" resolution. More specifically, I'm starting January 1 to March 10th.
Yup, I'm having Spring Break with my Dad this year! That means a free ride, free booze, and the antics that go with it.
I've lost weight in a short amount of time before, but I want this time to be documented. I will be updating weekly (that's the plan anyways) about my goal.
At least this will keep me blogging regularly again.
Okay, I'm not revealing my real weight... hehe, no. I will be using "X". Then [-HowMuchWeightILost] for the rest of the time.
PS. I know this sounds weird. It's more of a motivation tool than anything. And don't worry if I lose alot in one week. Fat people do that sometimes... perfectly healthy.
Yeah, I'm out of control! Wish me Luck.
PPS. If you see me eating junk food, you have my permission to slap me.
Labels: resolution, vanity
---
...
geez, I hate people.
---
eww
Guy walks in the Borders with a book to return. The book was
Charles Frazier's Thirteen Moons
. I noticed a smell. A spagetti smell. I thought to myself, "Ah.. he probably just went to lunch." But no... the smell wasn't coming from him.
I looked at the book, as I usually do. There was spagetti sauce all over the book!!!
EWWWW!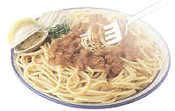 "I can't return this book; it's not in sellable condition."
He looks at me oddly. "Why?" he asks.
"There's sauce all over the book." As he looks confused, I show him the book.
"That couldn't of happen" he explains.
OOOH REEEALLY!
I confirm with the manager and tell him that we just can't do it. He huffs and puffs (like a small child) and stomps away.
Then he returns, and says it just wipes right off.
EWWWW!
I do the return, only to make him go away. I then do a damaged report on the book. No one should have to pick up a book only to have it smell like an italian dish of sorts. This isn't Barnes & Noble, you know.
Labels: annoyances, customers, eww, work
---
Hey there, sonny!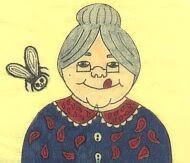 Someone called me "sonny" today at work. Do people still use that word? In her defense, she was old... and toothless.
Labels: customers, old people, work
---
Hair drama, yet again!
So after a long deliberation, I finally decide I
need
to do something with my gorgeous hair. It's at the point where the slightest head movement would make my hair do a "movie-so-motion-hair-flip."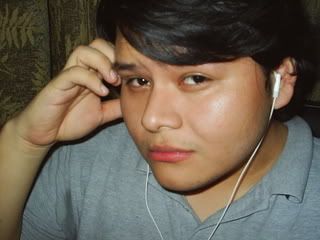 There's a place that just opened next to Borders called
Floyd's Barbershop
. It seems nice and is actually in my price range, which shocked me cause it's in the West Village! I go there during my lunch hour... meh, I might as well right? I'm in the neighborhood.
So I go in the place with the confident belief that I was only going to get a trim and style it professionally... yea.
I hacked it all off.
I don't know what happened. One mintue I'm telling the hair cutting chick that I love the length of my hair.. and the next thing I'm telling her to do "whatever"
Geez, I'm a pushover.
It paid off though. My hair looks awesome... everybody thinks so! Way better than last time I cut it short. My hair just looks good short AND long. I can't change that. But it's a struggle I have to deal with till the end of days...
Long? or Short?
Luxourious? or Sassy?
Preppy? or Punk?
sighs....
---
Gingerbread mania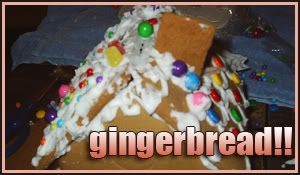 After reading the roommate's take on our Gingerbread Extravaganza '06, I guess I should put my two cents in with a different perspective.
So here are the differences between our viewpoints.


Although Jason makes excellent observations by explaining them in great detail and with a great deal of eloquence, I have pictures!!! Take it!


The whole dissonance of opinion can be easily viewed in this two pics.

Note how in one picture the people are all in their assigned seating around the table, each has his or her appointed duty for gingerbread house construction, instructions are being read and followed, and no one is showing the slightest sign of enjoyment.

If you look at the other picture you see smiles, gingerbread house supplies everywhere, booze, vodka cleverly hidden in a 7up bottle, colored people... fun.


The SMUers did make cookies... white sugar cookies... uhuhmmmm.



But to say that these kids didn't go wild would be an understandment... they did managed to dirty EVERYTHING in the kitchen by exploding blender full of rum.


Did you see Megan's "talented and gifted 4th grade teacher" haircut! hehe. Loves it.


that Devon...


Here's all the pics from the party. enjoy.
Megan&me
,
CrazyLuke&Devon
,
SmileyCory&Devon
,
Meg&Devo
,
Jason&thewife
,
Becky&Luke
,
WifeyProposing toHubby
,
Devon&Cory
,
Devo&Luke
,
Luke&Meg
,
Becks&Cory
,
LukeCoryBecks
,
cookies
,
heyLovers
,
BordersCrew
,
Houseroof
,
MakeOut!
,
Wes
,
Frank&Nathan
,
HouseMaking
,
HouseMaking2
,
Becks&Monica
.
---
FUUUUCK!
So the worst thing ever just happened!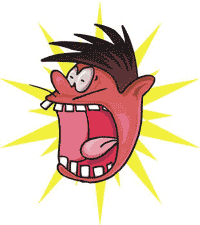 My video ipod went crazy and deleted EVERYTHING! I am going insane right now. All those songs, movies, and TV shows gone! And of course I didn't back them up. I'm not that smart.
Anyways, I have already uploaded everything I have on my laptop, but that still leaves like 20 gigs of space on my ipod.
I'll be downloading/converting/uploading vids all week y'all!
Anywho, onward to slighty better news.
---------------------
Christmas is once again apon us, and with the holiday spirit comes Gingerbread house making party! wooot. It's like the 4th annual one or something.. meh. Should be funtimes. I think Jason is going to finally reveal his new beau to masses (e.g. friends) at said party. Although I reminded him of the curse, he is going along with it anyway. You haven't heard of 'the Curse?' Lemme 'splain.
You can't bring a beau (or hoe) a gingerbread house party ever! The relationship with be destined to end and end with a bang (and by 'bang' I don't mean in the good way!) This theory has been tested for significance and therefore is proven factual.
So lets just see how the Curse plays out this time. Party's on Friday.
---------------------
Jason makes a snowman (in the cold) while Frank watches from afar (in the heated apt)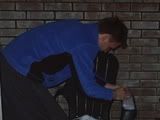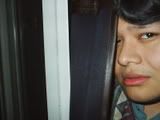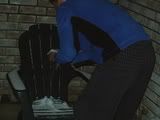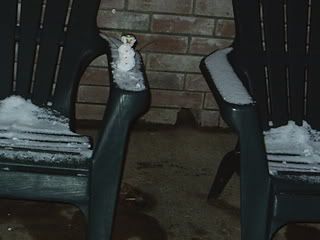 Oh yea, I know you guys noticed my hair (as usual). It's still growing. Gettin' sexier every minute. Here's on pics for you guys. They will last longer than all of your envious stares.



-------------------------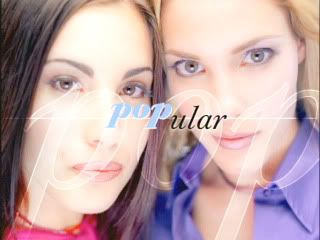 I've been watching alot of TV on DVD lately. I special ordered (thanks to the lovely Borders Books Music Movies and Cafe!) the tv show
Popular
seasons 1 & 2. Can't get enough of it!! And man... EVERYONE had a cameo on this show! Sandra Oh, Wentworth Miller, Clea Duvall, Delta Burke, Erik Estrada... well that's about it, but it is still cool. But ya gotta love Leslie Grossman!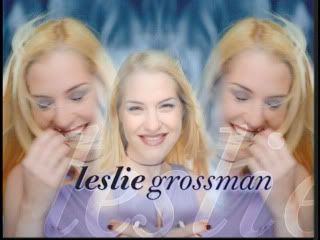 ---