Languor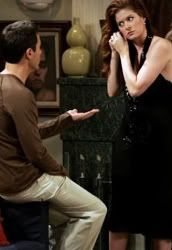 ugh.
The routine has me. If I do one thing out of the ordinary of my repetitive day, I just start to spin out of control. What gives?
There's a new guy at work. He started yesterday, and I find that we are all doing more work to try and facilitate his smooth transition working with us. It is totally screwing with me. If I'm not at work, I'm bored or tired.
The magic of the internet, cable or the unlimited monthly Blockbuster rentals isn't working to fill the void as it once did. Caffeine isn't my BFF anymore. It used to be awesomness. Now it just proves a quick spurt of energy for awhile, then it dies down and I'm left with just blahness. And yes, that's my new word, "blahness"... I can add that suffix to any word I want!
Words and I are like that!
Like that!!
Well, if you could see me you would see me doing the finger motion for that expression.
Meh, I just need to break my routine more. The days are going like hours. I had a odd day at work today. I had to run around with 4 year olds for like 2 hours. Now I know what you're thinking. If they can do it, why can't you do it too. But it's harder more be. I have so many other things going against me. First of all there's the age thing. Living with Roommate Jason (yeah, what was the deal with Jason calling me 'Roommate Frank' a bunch in his
last post
? As if someone doesn't know who I am?! WHATEVA!) is hard. He makes me act older.
--------------------
whoa! I just had an odd flash forward moment. It was like that episode of Will & Grace where they get a new huge apartment, and they are arguing who should come all the way aross the place to talk to eachother.
Because that totally happened the other day! You would be surprised who "out of the way" my room is compared to everywhere else in the apartment.
--------------------
Anyways, yeah. You're as young as you feel. And Jason is a downer when it comes to realisic age stuff. I'll have to slap him upside the head a few times or something. Snap him out of it.
Jason's like the
much older
annoying brother that I never had. I just had the 'younger, forever-troubled teen' one. Yeah, he's 22 and still a troubled teen, but that's whole other post!
Ugh... work is like 3 hours away.
What do I do when the usual stuff (i.e. Caffeine, food, TV) doesn't fill the void anymore?
---